Here are some alone-at-a-diner images I found.
This one with the guy looking out the window is my favorite of these. Imagine if this image were about 1/4 of the page, with diner activity spreading out around it. -Josh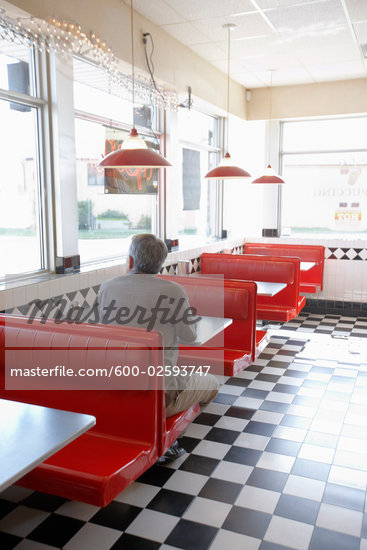 I'm not seeing one where a guy is looking out window-i see three pics-side view of guy, old depressed dudes and side view of young guy in booth-my favorite-but no guy looking out window...
-kav
Here are the links for all of the images I posted. http://goodmenproject.wpengine.netdna-cdn.com/wp-content/uploads/2012/02/diner-588x350.jpg http://images.quickblogcast.com/115371-107674/crimifood1.jpg http://image1.masterfile.com/em_w/03/61/62/833-03616201w.jpg

http://image1.masterfile.com/em_w/02/59/37/600-02593747w.jpg http://www.gearfuse.com/wp-content/uploads/2010/09/table-for-one-1.jpg -Josh

so you want a back view of kinetic? not sure this is a good idea

-kav